---
Dale International Project group had attended the Enterprise Compliance Open Class on 23rd August 2019 in Yueyang city. The Deputy General Manager of Trade and project assistance had attended this class.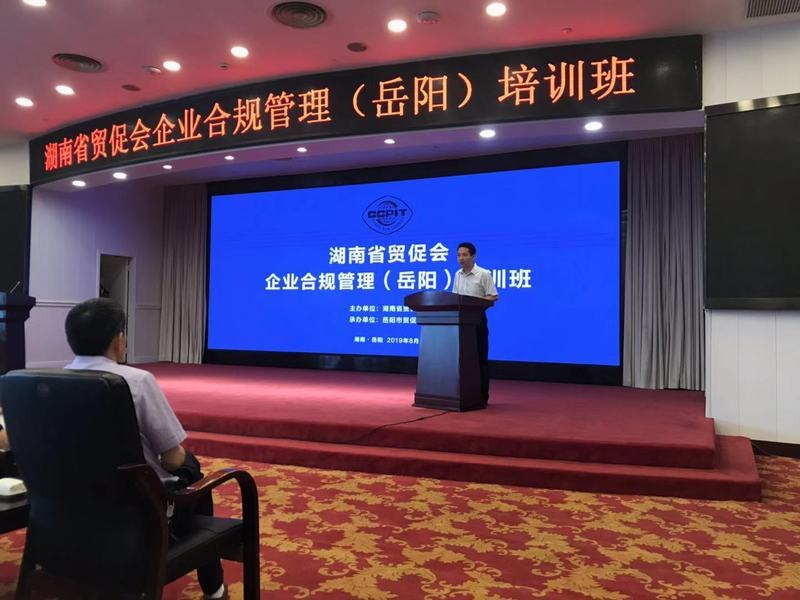 The open class had focused on the topic of enterprise compliance, stressed the compliance of enterprise under the situation of China-US trade friction. The class had been divided by three parts: International Economic and Trade Friction and Compliance Response; Legal Risk and Prevention in International Sales Contract; andCompliance Creates Value.
Through the lessons, all the attendees had a clearer understanding of the compliance management of enterprises' foreign trade and its importance. It also laid a foundation for the future trading processes.